Learn more about La Charla
Our mission: education as contraception
La Charla aims to decrease teen pregnancy and increase access to higher education by empowering teens with the knowledge and capacity to make informed choices about their futures.
Founded in 2015 by Simone Ippoliti and Esperanza Quiroz, La Charla is based in the small rural village of Troilo, Nicaragua, located northwest of capital city Managua. La Charla's goal is to provide comprehensive and empowerment-focused adolescent health education.
Our model is simple: youth facilitate weekly "charlas" (talks) about adolescent health with their peers. In exchange for serving as La Charla peer leaders, they are granted full university scholarships through matched donations.
Prior to La Charla's founding, not a single student in Troilo had ever progressed to the university level.
Today, La Charla is considered part of the core curriculum for all youth ages 12-18 in Troilo and has successfully awarded university scholarships to over 75 students.
La Charla is more than just a teen pregnancy reduction initiative; it's a sustainable health education model for youth designed by youth.
Join us today by donating to support a student in the La Charla program.
Yale School of Nursing: "La Charla": The impact of one YSN alumnus in Nicaragua
When Simone Ippoliti '16 MSN was accepted to Yale School of Nursing, she was instantly attracted to YSN's commitment to global health. By the end of her Graduate Entry Pre-Specialty (GEPN) year, Simone met with Patricia Ryan-Krause, director of the Global Health Concentration, to discuss ways Simone could become involved. They discussed Patricia's yearly nursing trip to Troilo, Nicaragua, and how the nation had some of the highest rates of teen pregnancy in the western hemisphere.
What began in that first meeting ultimately lead to a mentorship and partnership that lasted well beyond Simone's three years at YSN. Patricia encouraged Simone to apply for a Downs Fellowship—a program at the Yale School of Public Health that sponsors Yale students to live, learn, work, and research in low- and middle-income countries. During her time in Nicaragua on the Down's Fellowship, Simone examined the impact of sexual and reproductive health intervention on the rates of teen pregnancy. She then went on to spend a further three months in Troilo the following summer, working with a community health nurse and teaching adolescents about sexual and reproductive health, gender equality, and empowerment.
As Simone neared the end of the three months, she trained the oldest students to lead the group discussions so that "la charla" (a term used locally to describe informal educational talks) as the teens affectionately called the program, could continue. This developed into a formal program where, in exchange for a one-year commitment as peer leaders, the older students were offered the opportunity to attend university—something that only one other child from their community had ever accomplished. In the three years since its inception, La Charla has matched three graduating classes of peer leaders with individual sponsors in the United States to receive full university scholarships. Several La Charla graduates are now studying English at the local university while others have gone on to study nursing, pharmacy, and mechanics. It has also continued to provide school-based weekly peer-led sexual and reproductive health education to all adolescents in Troilo and, since the program started, no La Charla participant under the age of 18 years old has become pregnant.
Patricia Ryan-Krause remarked, "Simone's continued engagement with the adolescents in the community of Troilo years after her Downs Fellowship was completed is a wonderful example of a sustainable project that continues to have an impact on the community. She has transformed research on the topic of adolescent pregnancy into practical educational activities with extraordinarily positive results on the lives of adolescents and their community."
Simone now works full-time as a pediatric nurse practitioner at Bayview Child Health Center in San Francisco. There, she works to provide trauma-informed care and address the physical, mental and emotional needs of children experiencing childhood adversity. Simone has recently filed La Charla as a 501(c)(3) nonprofit and will head back to Nicaragua next month with Yale School of Nursing to help train the new La Charla leaders.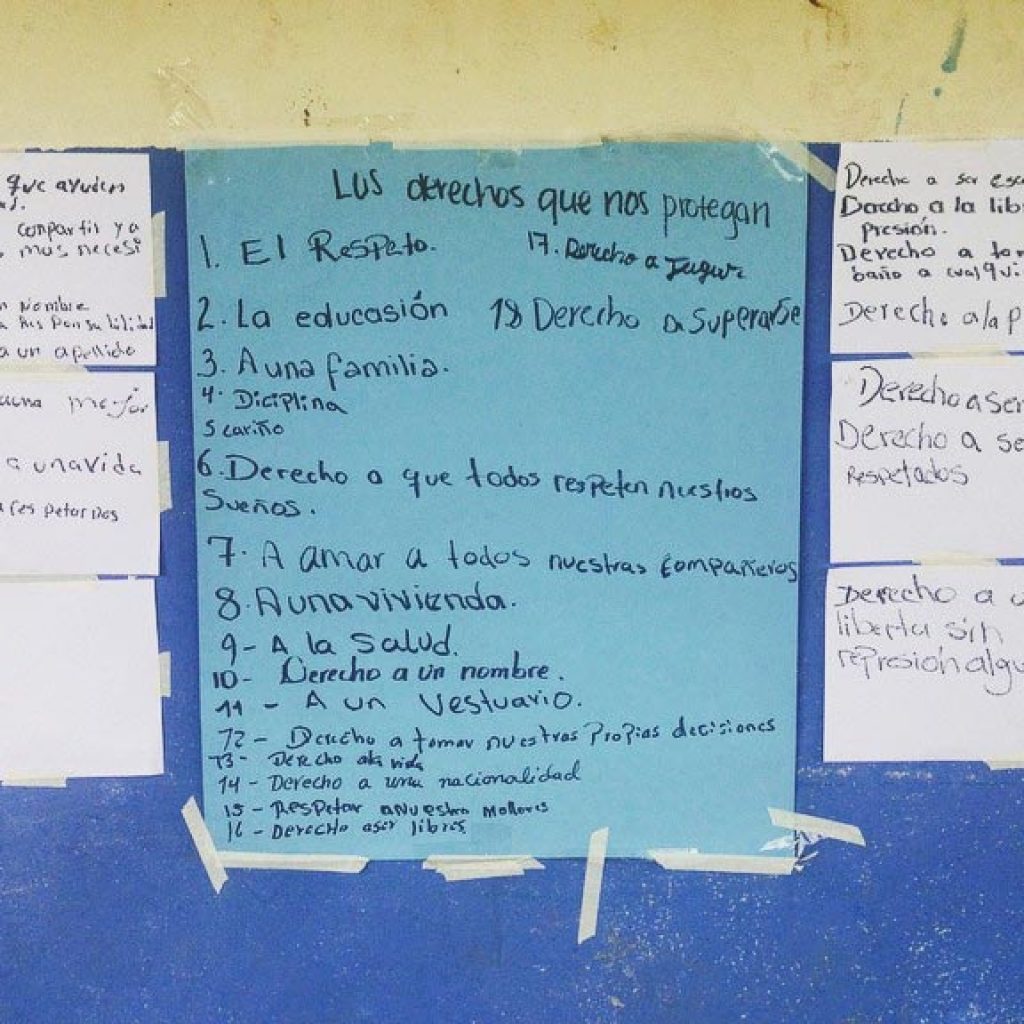 SPONSOR
Sponsor a child's education

Biannual letters from the child

Troilo progress reports and more
GIVE
One-time donations welcome

Your support empowers children

Choose your donation amount
JOIN
Volunteer at La Charla

Organize fundraiser parties

Share our program on social media
Stay in touch with La Charla – join our email list