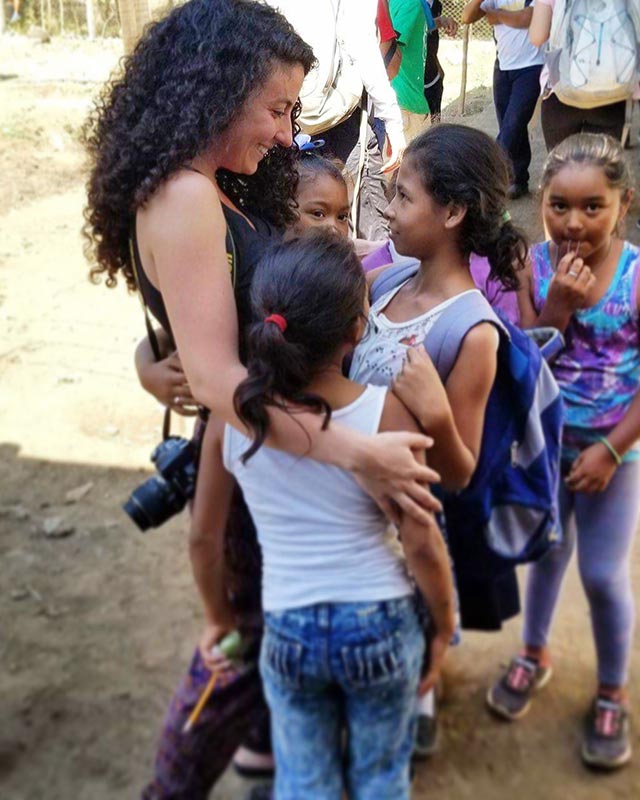 Did you know?
Quick facts about teen pregnancy worldwide
Every year, 16 million girls aged 15-19 and 1 million girls under 15 give birth globally
Of these births, most occur in low and middle income countries
Rural residence, poverty and lack of contraceptives and sexual health education play a key role in teen pregnancy rates
Teen pregnancy plays a key role in the cycle of poverty, poor health outcomes, and maternal and child mortality.
School is one of the biggest protective factors against teen pregnancy
La Charla aspires to flip these statistics by ensuring that instead of poverty driving school failure and teen pregnancy rates, securing access to education lifts youth out of poverty and provides them agency over family planning. Our goal is to give young people options and opportunities by preventing unintended pregnancy during their school years.
Nicaragua has the highest teen pregnancy rate in Latin America
In Nicaragua, the second poorest country in the western hemisphere, almost half of the citizens live below the poverty line.
Only half of children finish elementary school. This means 500,000 kids in Nicaragua don't go to school, losing the protective effects of schooling on teen pregnancy.
Contraceptive options are limited and abortion is illegal without exception.
Troilo is a community of 2200 people 45 minutes outside of Leon, Nicaragua.  Of the residents, 750 are under the age of 18. Men in the community work as laborers in the nearby sugar cane fields while women either work in the fields or run ventas (small shops at the front of their homes).
The community has one health clinic staffed by one nurse and one physician. The clinic provides medical care for all 2200 members of Troilo.
Of the 750 children in Troilo, less than half ever receive a high school education.
In fact, in the history of Troilo's local high school, no child had ever graduated and gone to college.
Until now.
When La Charla started in 2015, the scholarship program sent the first 4 students in the history of the high school to college. Since its inception, La Charla has helped numerous graduating classes of peer leaders to university through the generous donations of La Charla partners. Our alumni have received degrees in medicine, nursing, English, engineering and child psychology — just to name a few.
SPONSOR
Sponsor a child's education

Biannual letters from the child

Troilo progress reports and more
GIVE
One-time donations welcome

Your support empowers children

Choose your donation amount
JOIN
Volunteer at La Charla

Organize fundraiser parties

Share our program on social media
Stay in touch with La Charla – join our email list